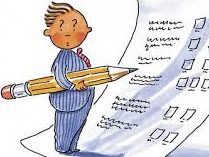 TYPING TEST, CAREER ASSESSMENT AND RESUME REVIEW
AJCC Concord in collaboration with Mt. Diablo Adult Education's AJCC Career Center offers the following assessments every Tuesday on-site!
Typing Certification Tests  (Keyboarding Certification Test)– Includes a 1-minute warmup and up to two 5-minute timed typing tests. Certificates are accepted by area employers requiring documentation of speed and accuracy for employment. ( This typing certification test is FREE of charge. Please remember to bring a valid photo ID for Typing Test Certification)
CAREER AND SKILLS ASSESSMENTS
Identify Your Strengths – Take 3 short career assessments to find out about your interests, skills, learning preferences, and personality traits, and how these characteristics match up to specific careers. Research the skills and training needed for career matches that are of interest.
MyNextMove – O'NET Interest Profiler – Identify your interests and how they relate to the world of work and specific occupational groups.
Resume Review – Bring your resume to be reviewed to ensure it includes all essential components and avoids common resume mistakes.
Appointments are NOT required. 
For inquiries please call AJCC Concord at 925-671-4500 or email Pat Chanell at channellp@mdusd.org